Will I ever get my ever-growing TBR list in control? Probably not.
This past few months I've been either in a reading slump or with no time to read at all, I don't know which is worst but yea, it just made for a very frustrated Thai and an even bigger TBR list than I'm used to. So now that I'm finally having some time to go back to my reading habits, I'm overwhelmed with the amount of books I want to read like yesterday.
With that in mind I decided to make a list of books that I want to read from my soul will not be complete until I read this to give it to me right now.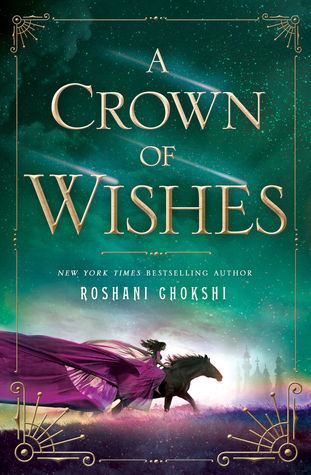 A Crown of Wishes (The Star-Touched Queen #2) by Roshani Chokshi.
Synopsis: She is the princess of Bharata—captured by her kingdom's enemies, a prisoner of war. Now that she faces a future of exile and scorn, Gauri has nothing left to lose. But should she trust Vikram, the notoriously cunning prince of a neighboring land? He promises her freedom in exchange for her battle prowess. Together they can team up and win the Tournament of Wishes, a competition held in a mythical city where the Lord of Wealth promises a wish to the victor. It seems like a foolproof plan—until Gauri and Vikram arrive at the tournament and find that danger takes on new shapes: poisonous courtesans, mischievous story birds, a feast of fears, and twisted fairy revels. New trials will test their devotion, strength, and wits. But what Gauri and Vikram will soon discover is that there's nothing more dangerous than what they most desire. 
---
Knit One, Girl Two by Shira Glassman.
Synopsis: Small-batch independent yarn dyer Clara Ziegler is eager to brainstorm new color combinations–if only she could come up with ideas she likes as much as last time! When she sees Danielle Solomon's paintings of Florida wildlife by chance at a neighborhood gallery, she finds her source of inspiration. Outspoken, passionate, and complicated, Danielle herself soon proves even more captivating than her artwork…
Fluffy Jewish f/f contemporary set in the author's childhood home of South Florida
---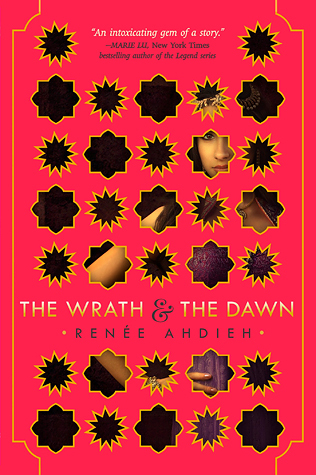 The Wrath and the Dawn (The Wrath and the Dawn #1) by Renee Ahdieh.
Synopsis: In a land ruled by a murderous boy-king, each dawn brings heartache to a new family. Khalid, the eighteen-year-old Caliph of Khorasan, is a monster. Each night he takes a new bride only to have a silk cord wrapped around her throat come morning. When sixteen-year-old Shahrzad's dearest friend falls victim to Khalid, Shahrzad vows vengeance and volunteers to be his next bride. Shahrzad is determined not only to stay alive, but to end the caliph's reign of terror once and for all.
Night after night, Shahrzad beguiles Khalid, weaving stories that enchant, ensuring her survival, though she knows each dawn could be her last. But something she never expected begins to happen: Khalid is nothing like what she'd imagined him to be. This monster is a boy with a tormented heart. Incredibly, Shahrzad finds herself falling in love. How is this possible? It's an unforgivable betrayal. Still, Shahrzad has come to understand all is not as it seems in this palace of marble and stone. She resolves to uncover whatever secrets lurk and, despite her love, be ready to take Khalid's life as retribution for the many lives he's stolen. Can their love survive this world of stories and secrets?
---
Bearly a Lady by Cassandra Khaw.
Synopsis: Zelda McCartney (almost) has it all: a badass superhero name, an awesome vampire roommate, and her dream job at a glossy fashion magazine (plus the clothes to prove it). The only issue in Zelda's almost-perfect life? The uncontrollable need to transform into a werebear once a month. Just when Zelda thinks things are finally turning around and she lands a hot date with Jake, her high school crush and alpha werewolf of Kensington, life gets complicated. Zelda receives an unusual work assignment from her fashionable boss: play bodyguard for devilishly charming fae nobleman Benedict (incidentally, her boss's nephew) for two weeks. Will Zelda be able to resist his charms long enough to get together with Jake? And will she want to? Because true love might have been waiting around the corner the whole time in the form of Janine, Zelda's long-time crush and colleague. What's a werebear to do?
---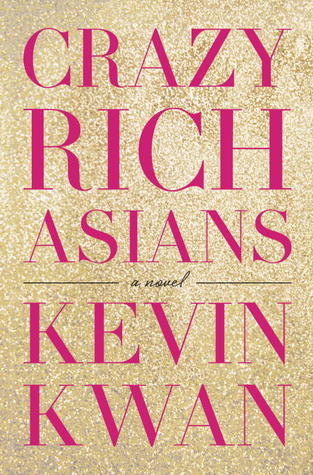 Crazy Rich Asians (Crazy Rich Asians #1) by Kevin Kwan.
Synopsis: When Rachel Chu agrees to spend the summer in Singapore with her boyfriend, Nicholas Young, she envisions a humble family home, long drives to explore the island, and quality time with the man she might one day marry. What she doesn't know is that Nick's family home happens to look like a palace, that she'll ride in more private planes than cars, and that with one of Asia's most eligible bachelors on her arm, Rachel might as well have a target on her back. Initiated into a world of dynastic splendor beyond imagination, Rachel meets Astrid, the It Girl of Singapore society; Eddie, whose family practically lives in the pages of the Hong Kong socialite magazines; and Eleanor, Nick's formidable mother, a woman who has very strong feelings about who her son should–and should not–marry. Uproarious, addictive, and filled with jaw-dropping opulence, Crazy Rich Asians is an insider's look at the Asian JetSet; a perfect depiction of the clash between old money and new money; between Overseas Chinese and Mainland Chinese; and a fabulous novel about what it means to be young, in love, and gloriously, crazilyrich.
---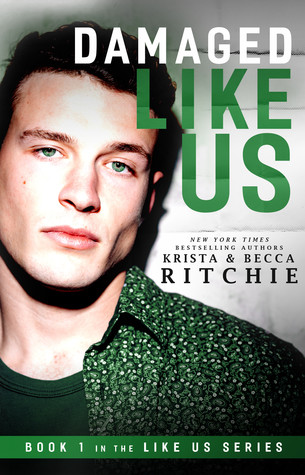 Damaged Like Us (Like Us #1) by Krista & Becca Ritchie.
Synopsis: Maximoff Hale is a force of nature. A ship unwilling to be steered. Headstrong, resilient, and wholly responsible — the twenty-two-year-old alpha billionaire can handle his unconventional life. By noon, lunch can turn into a mob of screaming fans. By two, his face is all over the internet. 
Born into one of the most famous families in the country, his celebrity status began at birth. 
He is certified American royalty. 
When he's assigned a new 24/7 bodyguard, he comes face-to-face with the worst case scenario: being attached to the tattooed, MMA-trained, Yale graduate who's known for "going rogue" in the security team — and who fills 1/3 of Maximoff's sexual fantasies. 
Twenty-seven-year-old Farrow Keene has one job: protect Maximoff Hale. Flirting, dating, and hot sex falls far, far out of the boundary of his bodyguard duties and into "termination" territory. But when feelings surface, protecting the sexy-as-sin, stubborn celebrity becomes increasingly complicated. 
Together, boundaries blur, and being exposed could mean catastrophic consequences for both.
This is it! These are the books I need to get my hands on like, yesterday! Do you guys have any list like that of your own?